Penzance Citizens Panel Report
'Citizens Panels', 'Citizens Assemblies', and 'Citizen Juries' are forms of 'mini-publics', in which a small, diverse sample of a target population – be it a town, a city or a country – convene to discuss an issue of common concern.
The Penzance Citizens Panel on Housing and Homelessness was convened by Cornwall Independent Poverty Forum (CIPF). The panel met for five evening sessions over six weeks, and listened to 9 presentations by expert witnesses. The question they addressed was as follows:
"High housing costs, low paid insecure work, eviction and homelessness are all issues that blight local communities in Cornwall, including Penzance. How can we as a community come together to address these issues?"
At the end of it they have come up with a report setting out 21 recommendations. You can download the report at the link on the right.
Download The Penzance Citizens Panel Report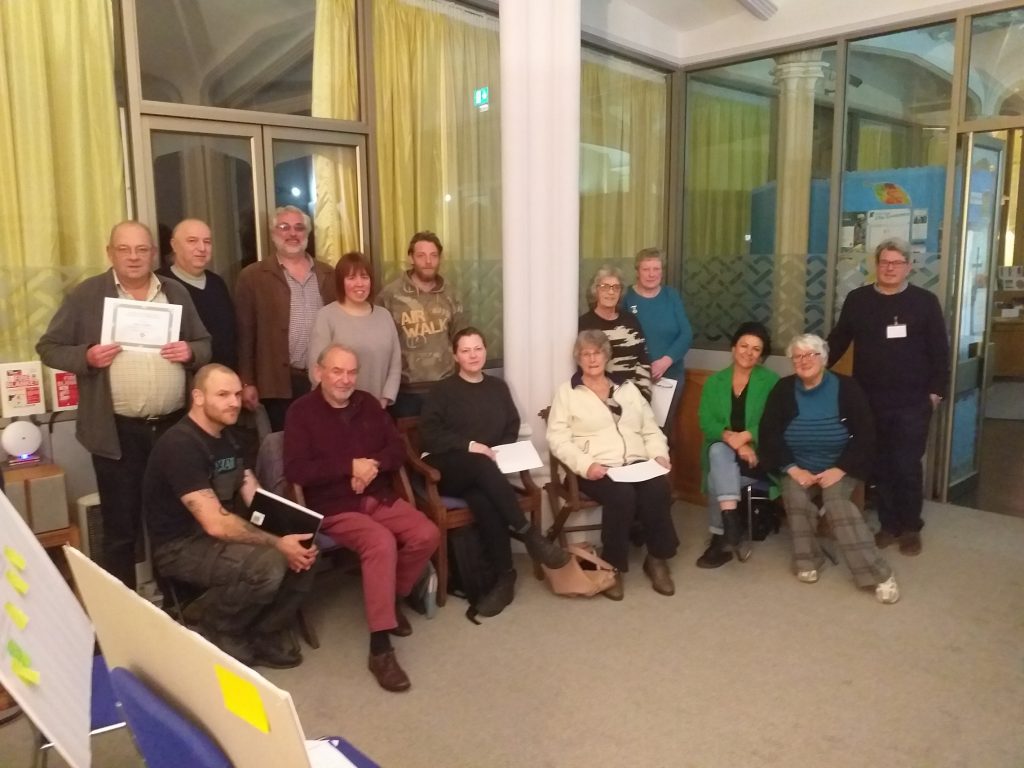 ---
You Can't Eat the View Report
'You Can't Eat the View' was a nationally significant conference hosted in October 2019 as a collaboration between the Cornwall Independent Poverty Forum and End Hunger Cornwall.
The event brought together a wide range of participants from local community groups and agencies.
The aim of the conference was to discuss and formulate a conference paper to be presented locally and nationally as a base model for other organisations across the county, including local and national government.
The day consisted of keynote speakers, workshops, and plenty of discussion time amongst delegates.
Reflections on the conference have been gathered together into this report, including a number of suggestions for action which were discussed and presented on the day.
Download The You Can't Eat The View Report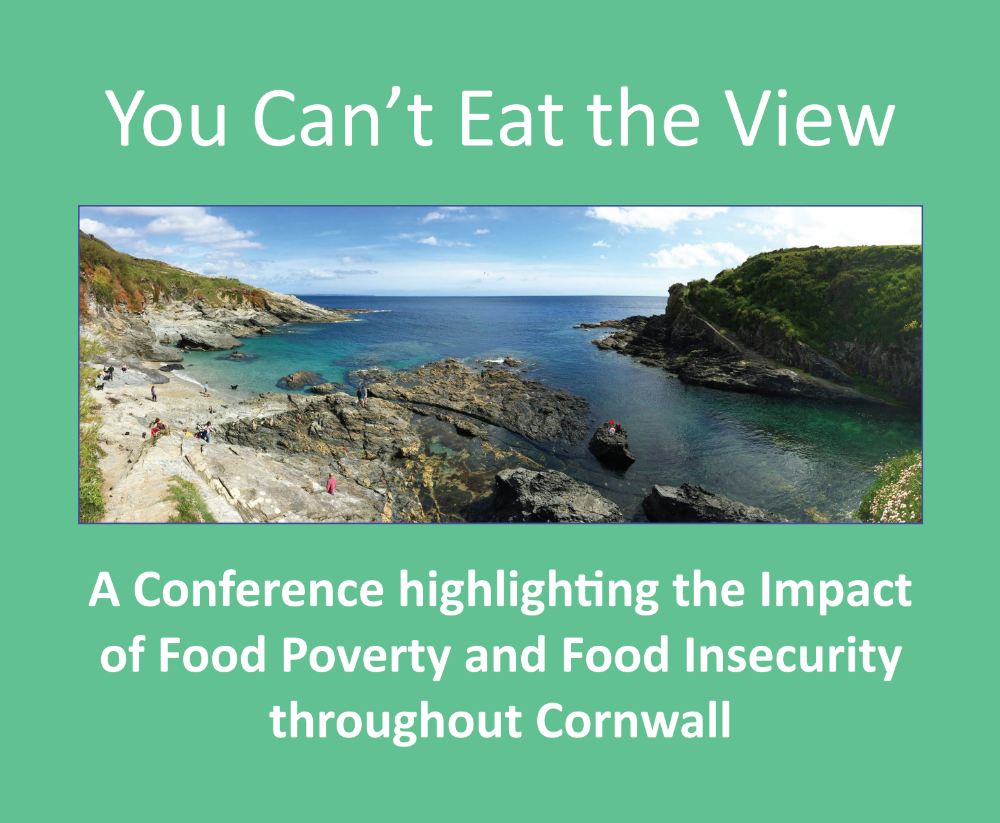 ---
2017 Poverty Hearing: A Conference Investigating the Impact of Universal Credit
Discussions in this report will attempt to highlight issues within the county with a direct reference to 'poverty', it's implications and to consider how we can best work together to help alleviate poverty, in Cornwall.'
The report considers the impacts of Universal Credit upon those on benefits.
Organisations and other guests in attendance included:
Cornwall County Council
Cornwall Housing
Cornwall NHS Foundation Trust
Cornwall Residential Landlords Association (CRLA)
Cornwall Independent Poverty Forum (CIPF)
Homeless Link
St Petroc's Society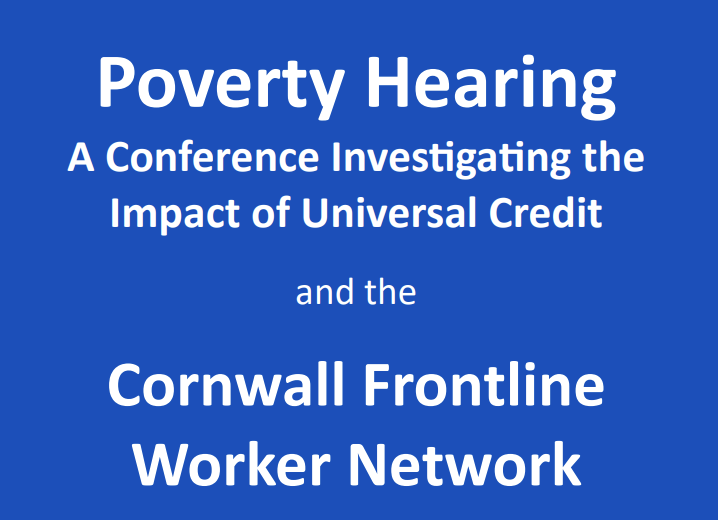 ---