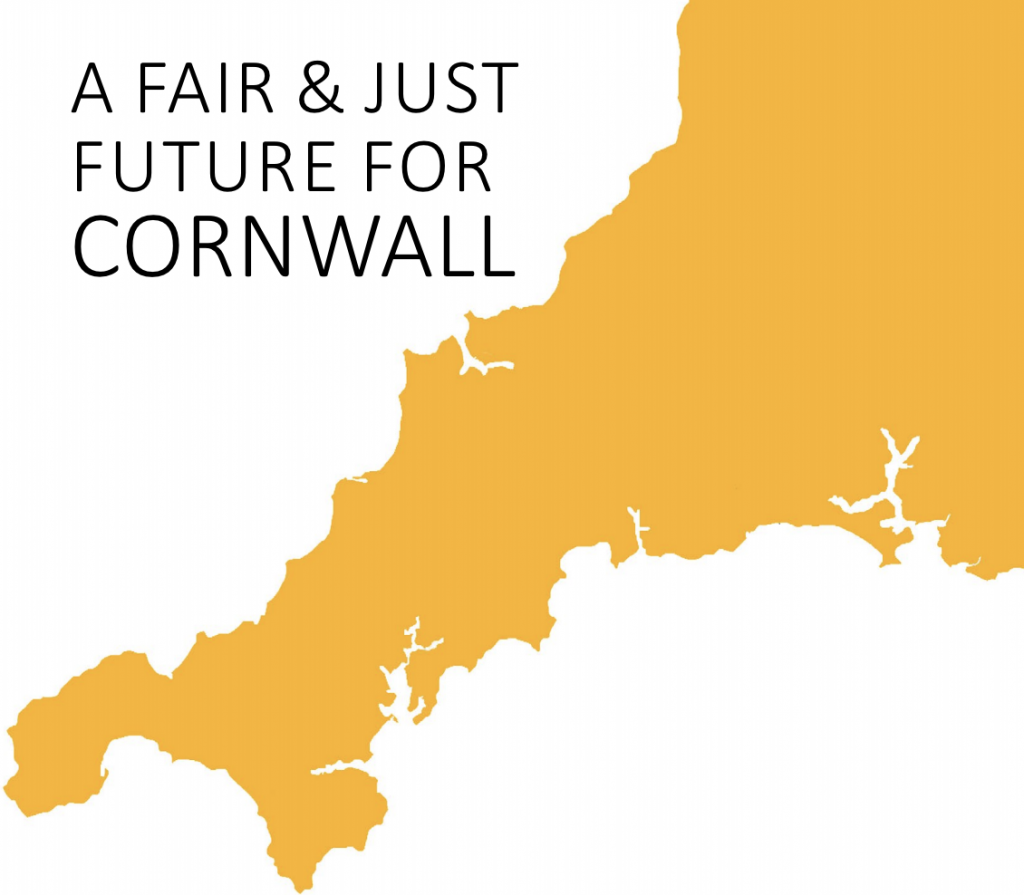 Leading Cornish voices, drawn from business, community, faith and charity sectors, have set out their vision of a 'Fair and Just Future for Cornwall' in a report that will be presented to council leaders and the Cornwall's MPs.
"The decisions we take now will shape our future for good or ill and Cornwall should have a say about its own future," says Andrew Yates, chair of Cornwall Independent Poverty Forum. "As we come out of lockdown we feel it is vital our elected representatives both here in Cornwall, and at Westminster, listen carefully to local businesses, voluntary and community organisations. These are people who live in the communities they serve and know them well."
The report features contributions from 21 different organisations including Anne Thomas, CEO of Cornwall Care, Ann Vandermeulen from Cornwall Federation of Small Businesses, Manda Brookman from Extinction Rebellion, Wailim Wong from Cornwall Citizens Advice, Allister Young from Coastline Housing and Jane Yeomans from Transformation Cornwall.
The Rt Revd Philip Mounstephen, Bishop of Truro and report contributor, said: "Whilst not everyone will agree with its conclusions, we are keen that this report enables a wider public conversation about Cornwall and what its future might look like. I salute all the contributors for their deep commitment to Cornwall and its people.
This crisis has forced change on us in a way that few things, if any, will do in our lifetimes. It is our responsibility to respond to, and manage that change in a way that really does benefit one and all – and the natural world around us too. I hope we will commit ourselves – One and All – to work together for a better future."
Download the full report below:
Download the Fair & Just Future for Cornwall Report