Welcome to the Cornwall Independent Poverty Forum website. The Cornwall Independent Poverty Forum (CIPF) was founded in 1997 and has always worked to help those in need and to offer project development support to organisations that seek to help others. In 2019 the CIPF became a Registered Charity, Charity Number 1183177.
For more than 20 years, the CIPF has developed and operated a number of initiatives, including the Backpack Beds Project, which offers temporary weatherproof shelter for those sleeping rough, as well as the Cornish Christmas Giving Catalogue Project.
The CIPF also raises awareness of the problems of poverty in Cornwall. In 2019 the CIPF produced their Citizens Panel Report and in 2020 produced the report A Fair and Just Future for Cornwall. CIPF's latest work is A Community Manifesto for Cornwall.
We also work closely with other organisations such as Church Action on Poverty, Transformation Cornwall and End Hunger UK and we helped establish End Hunger Cornwall.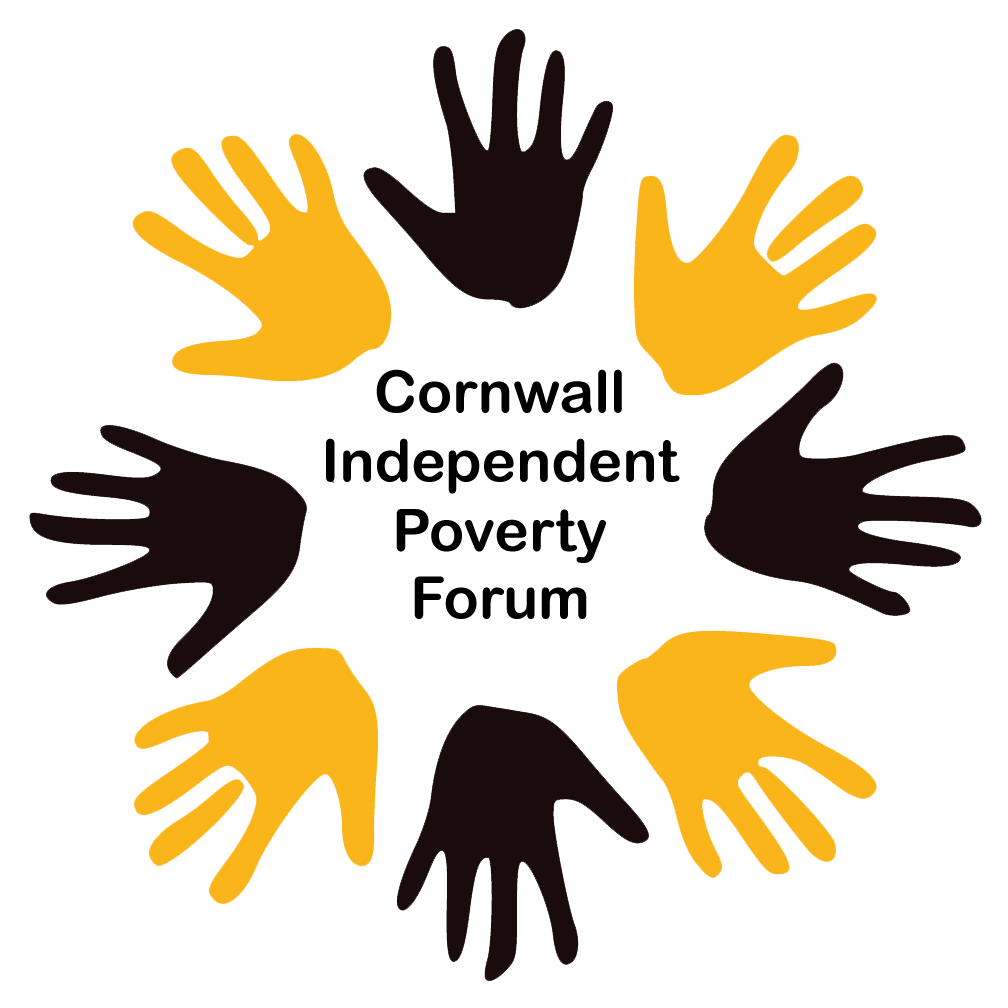 A Fair & Just Cornwall
Leading Cornish voices, drawn from business, community, faith and charity sectors, have set out their vision of a 'Fair and Just Future for Cornwall' in a report that will be presented to council leaders and the Cornish MPs.
Community Manifesto
This community manifesto is a first step in articulating how Cornish groups are meeting the needs of their communities and how these works might be emboldened and developed.
Challenge Poverty Week 2022
The Cornwall Independent Poverty Forum in partnership with End Hunger Corner and with support from Church Action on Poverty, organised and promoted Challenge Poverty Week Cornwall 2022.