"Our vision for Cornwall is a place defined by strong and distinctive communities which are open, inclusive, with equality of opportunity for all."
Below you will find:
•Examples of existing work in Cornwall addressing the theme.
• Examples of existing work outside of Cornwall addressing the theme.
• Proposals of how work in this thematic area might be developed and expanded.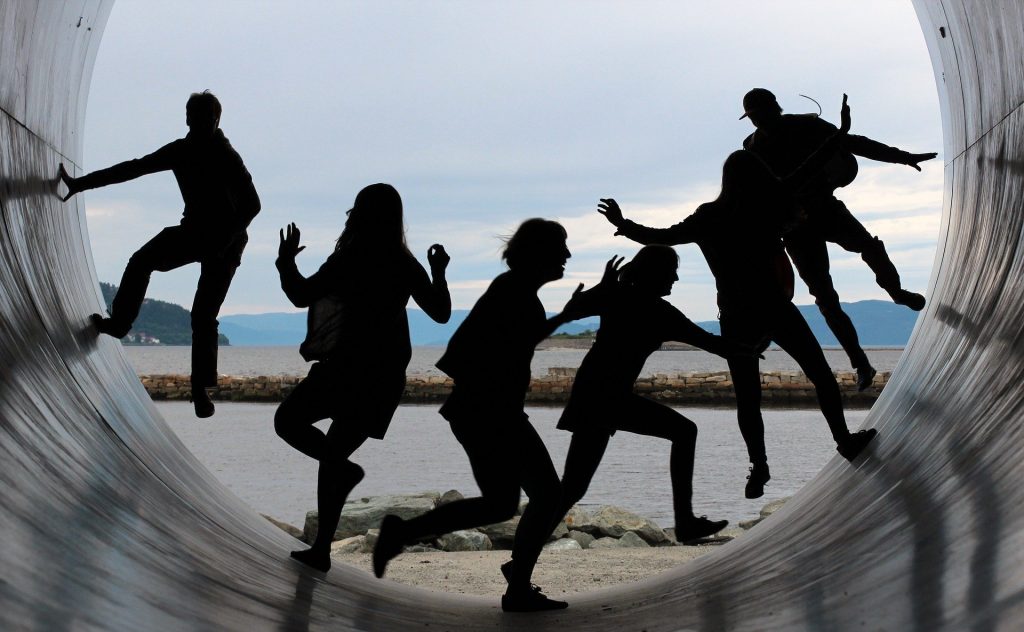 Existing Works in Cornwall
Cornwall Advocacy
Established in 2003, Cornwall Advocacy provides specialist independent advocacy for people with learning disabilities. Our "be heard" project was set up because of the very difficult and unequal challenges people with learning disabilities have been experiencing during the Covid-19 crisis.

We support people to have their voices heard, understand information and make informed choices. We also support and uphold people's rights and challenge discrimination. We promote social inclusion, equality and social justice – we work for everyone to have equal rights.

We provide one to one, person-centred advocacy using different types of communication. Our face to face support has continued throughout the pandemic where safe and appropriate. We also have a weekly user-led online advocacy group which will be changing to a combination of face to face and online sessions in the near future.

We help to ensure that reasonable adjustments are made for people to access support and services. We support people to feel less isolated, this includes help to use computers, smartphones, laptops and to use the internet safely.

We lobby on behalf of people with learning disabilities and support people to get involved.

http://www.cornwalladvocacy.org.uk/
Racial Justice Sunday Toolkit
In February 2021, a number of organisations in Cornwall partnered to release a toolkit to help Churches and faith groups observe Racial Justice Sunday. Racial Justice Sunday is observed by churches in Britain and Ireland on the second Sunday of February. It has been celebrated ecumenically since 1995.

The organisations working in partnership where Churches Together in Cornwall, All Saints Church Highertown, with contributions from Marcus Allyene from Black Voices Cornwall and Revd Patrick Gilbert, BAME Champion for Truro Diocese.

The toolkit contained a number of prayers, reflections, and sermon ideas to help Churches and faith groups in Cornwall observe the day. The toolkit was well received and accessed over 200 times by 131 different people. The organisations are looking to release a number of similar toolkits in the future.

You can download the toolkit here: https://transformation-cornwall.org.uk/resources/racial-justice-sunday-toolkit-for-cornish-churches
Cornwall Faith Forum
Cornwall Faith Forum (CFF) was formed in 2005 and welcomes all people of peace and goodwill. Its membership is drawn from all the Faith Communities present in Cornwall as well as people of no faith at all but who share our commitment to breaking down barriers of misunderstanding and celebrating our common values.

CFF has 3 strands:

Learning for Peace is an education project that delivers Faith Awareness training in schools and colleges including a strong emphasis on challenging the unhelpful media stereotypes by introducing young people to members of local Faith Communities

Sharing for Peace is a celebration of diversity in which we offer mutual support in times of trouble or sadness and t develop greater understanding of each other's traditions, spirituality, thoughts and feelings in openness and trust. An example of this was our work with Cornwall Council and other agencies to offer a structured programme of community support to Syrian refugees who have settled in Cornwall under the Government's scheme.

Building for Peace is developing a sacred space as the heart of our Learning and Sharing for Peace projects, demonstrating Cornwall's long term commitment to building peace across all communities in our County.

https://dorkemmyn.org.uk/
Drama Express
Drama Express provides opportunities for children and young people with complex disabilities to access the performing arts within the county of Cornwall. Drama Express recognizes the importance of creating, developing and sustaining peer group friendships through a shared experience of drama. Drama Express aims to end the isolation of many children and young people with complex disabilities, linking the benefits of drama to maintaining positive mental health. There is a current membership of fifty-five children and young people with disabilities including autism and asperger's syndrome, sensory impairments, cognitive processing deficits, epilepsy, restricted/limited mobility, learning difficulties, genetic disorders,dyspraxia and chronic neurological conditions.

A team of highly trained volunteers are equipped with specialist skills to provide dedicated support. Drama Express is a regular contributor on the Cornish performance circuit at venues including the Hall for Cornwall, Minack Theatre, Falmouth Pavillions and the St Ives arts festival.

Through access to Drama Express there are a wide range of skills and knowledge opportunities available. These are focused on singing, dancing, acting, costume design, script writing, improvisation and technical production. The mental well-being of each child and young person is stimulated through an active mind, created through engagement in an exciting and fulfilling interest. There are also opportunities to create a greater trust in others and oneself, enhance social skills, better body and voice awareness and the promotion of imagination, play and creativity.

Drama Express was honoured to receive the Queens Award for Voluntary Service in 2019 at Buckingham Palace. Drama Express received recognition for 'breaking down barriers' at the National Autism Awards 2018 and was awarded the Voluntary Arts Epic Award for England, again in 2019. Annually each child and young person in Drama Express receives an 'Oscar' at a special event celebrating their achievements

https://www.drama-express.org/
Existing Works Outside of Cornwall
Black Lives Matter UK
Following the killing of George Floyd, a 46-year-old African-American man, hundreds of people gathered for Black Lives Matter protests in cities across England, including here in Cornwall. These protests sparked renewed conversations and awareness about race, racism, and the ways in which racial injustice can be combated in the UK.

Black Lives Matter UK is a national, member led, anti-racist organisation fighting to end structural racism. They came together in 2016 in response to police brutality in the US and the UK. They fight against racism, but also against other forms of oppression.

They believe that all lives cannot be said to matter until it is evident that black lives also matter, and black lives cannot be said to matter unless there are structural changes to the many racist ways in which our society is set up.

As a result of increased campaigning over the summer, BLM UK fundraised over £1.2 million pounds. The majority of this money will be distributed to grassroots Black-led community organisations and projects. This includes funds for renovating a community centre, B'Me Cancer Communities, and Abahlali baseMjondolo, a housing project in South Africa.

https://ukblm.org/
Women's Aid
Women's Aid is a grassroots federation working together to provide life-saving services and build a future where domestic violence is not tolerated. Women's Aid as an organisation is founded on women's struggle against patriarchy, sexism and male violence and grew out of the women's movement in the 1970s.

Women's Aid states that:
"Domestic violence against women is a violation of women and children's human rights, that it is the result of an abuse of power and control, and that it is rooted in the historical status of women in the family and in society. Women and children have a right to live their lives free from all forms of violence and abuse, and society has a duty to recognise and defend this right."

Women's Aid provides services through its publications and website, and runs a Freephone 24-Hour National Domestic Violence Helpline in partnership with Refuge.

Women's Aid exists to end domestic abuse by:

– Representing their national membership, which provides domestic abuse services to survivors around the country.
– Lobbying and campaigning to bring about system changes and improve responses to survivors' needs.
– Directly supporting survivors through their national support services.

https://www.womensaid.org.uk/
Proposals for Future Work
Encourage Diversity, Celebrate Difference, and Recognise Intersectionality
Promoting strong distinctive communities requires us to celebrate differences, not as something to be played-down or ignored, but celebrated. As Audre Lorde has put it, "it is not our differences that divide us. It is our inability to recognize, accept and celebrate those differences." If we want to build a Cornwall that values differences, then we will have to focus on the strengths and gifts of each person. Valuing differences equips people with useful tools for appreciating the diverse experiences of others, respecting people's innate differences, and engaging in a mutually beneficial manner.

At the same time, we must recognise that the dynamics of injustice and social domination intersect in ways that means no one 'term' will ever capture the totality of a person's experience. Even in this manifesto, we have recognised that our categories overlap in ways that reflect the multi-layered reality of persons, groups, and experiences.

This understanding should lead us to think more carefully about the issues of privilege, power, and intersecting identities that affect the poverty and deprivation we see in Cornwall. For example, we should not think of food poverty as separate from the issues of class, race, or social location. All of these issues operate together to create the issues we face today, and ignoring any one aspect risks failing those whose experiences are more complex.

This manifesto therefore proposes that differences in people should be recognised and celebrated and that at the same time the ways in which these multiple identities overlap should be recognised and understood. For example, when considering the struggles of black women in Cornwall, it makes little sense to treat sexism and racism through a framework which understands them separately. Recognising the complex phenomena that shape social inequalities will help us affirm the experiences of others and challenge the systems of discrimination responsible.
Proposal from Cornwall Advocacy
Nicky Abrahams is Project Worker and specialist advocate for people with learning disabilities at Cornwall Advocacy. She discussed the Community Manifesto with the users and friends of the charity. This is what they had to say.

To make life in Cornwall better, we would like:

– More social opportunities.
– Everyone to have a better understanding of learning disabilities.
– Health and social care support to improve and for there to be more of it – especially from Cornwall Council.